Lead Generation Company
Do you want your website to generate excellent leads, better engagement, and non-stop clicks immediately? If yes, you are just a hand far from achieving your goal. Running paid ads on Google, social media channels, and other paid campaigns can accelerate your business growth with quick effect.
Undeniably, TheDesignerz is the best advertising firm in the UAE that provides its paid marketing services worldwide with target-driven objectives. It assures you maximum conversions and better engagement with its advertising campaigns on Google Ads, Linkedin Ads, Tiktok Ads, Instagram Ads and other social media paid advertising platforms.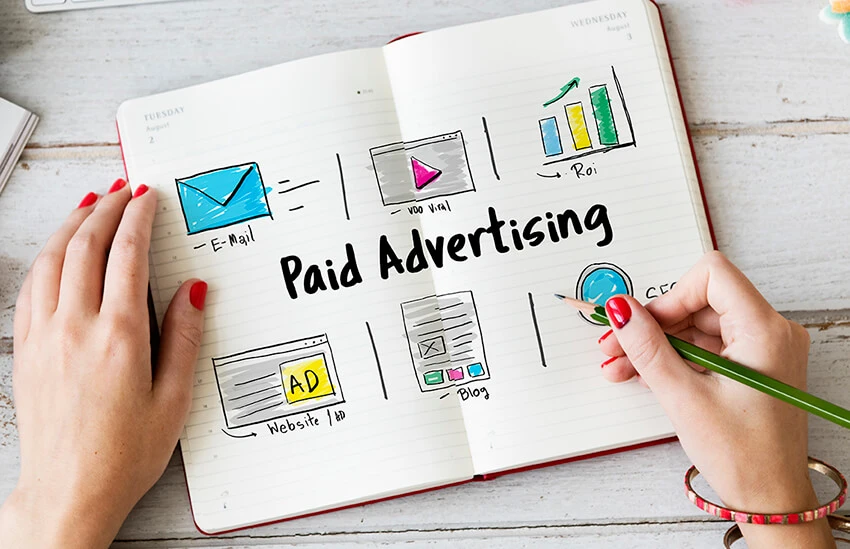 Which Services does TheDesignerz provide You?
TheDesignerz offers its services that will reap the maximum benefit for your business. Here is how we make things easy for our customers.
Google Ads: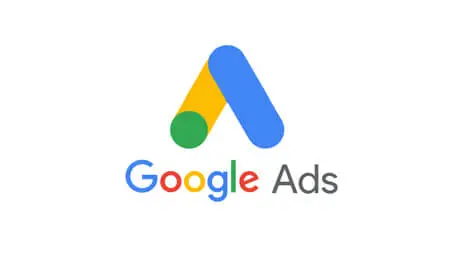 TheDesignerz is one of the best lead generation companies. We provide you result-driven ppc campaign on Google Ads. Our main services are
Google Ad Management
Google Search Ad Optimization
Google Display Ads Optimization
Increasing ad quality score and CTR
Monitoring keywords and negative keywords for your ad to reach to right audience and avoid fake and wrong clicks.
Landing page optimization for Google Ads
Monitoring call, message, traffic and purchase conversions
Complete reporting of Google ad performance
Google keyword planner
Google reach planner
We will help you by proposing best campaign after understanding your business goals. We optimize and monetize different paid ads with Google.
Sales: Drive sales online, in app, by phone, or in store
Leads: Reach to optimized and targeted audience which could be your potential customers and let them send you their details via lead forms. Get leads and other conversions by encouraging customers to take action
Traffic: Get the right people to visit your website
Product and brand consideration: Encourage people to explore your products or services
Brand awareness and reach: Reach a broad audience and build awareness
App promotion: Get more installs, interactions and pre-registration for your app
Local store visits and promotions: Drive visits to local stores, including restaurants and dealerships.
Google Ads Campaigns we cater:
We provide high quality google ad account management with catering all types of campaigns such as:
Search: Reach customers interested in your product or service with text ads.
Performance Max: Reach audiences across all of Google with a single campaign.
Display: Run different kinds of ads across the web.
Shopping: Promote your products with Shopping ads.
Video: Reach and engage viewers on YouTube and across the web.
Discovery: Run ads on YouTube, Gmail, Discover, and more.
Already running Google Ads but can not drive results? or it need to optimize more. Contact us on TheDesignerz WhatsApp for instant quote and discussion.
Social Media Paid Campaigns:
Social media has become an important part of your business and since a massive and huge audience is always there so if you want to promote your brand quickly then you may use social media paid marketing tool as your choice. Someone has said well about social media:
"If you're not there, you are nowhere"

Anonymous
Social media paid advertising can do wonders regarding brand awareness and future conversions. Social media platforms already give you access to a broad audience. We offer our quality and cost-effective on following platforms:
FACEBOOK PAID ADVERTISING
INSTAGRAM ADS
TIKTOK ADS
SNAPCHAT ADS
TWITTER ADS
LINKEDIN ADS
WHATSAPP ADVERTISING
Being a top-level social media marketing agency we offer brand promotion, brand awareness, lead generation, message, local store visits, page likes, post boost, whatsapp messaging, increase of followers and many other type of organic paid advertisement. We are expert in monetization and optimization of paid campaign with complete reporting and statistics.
Brand Awareness & Promotion Campaigns:
TheDesignerz promotes your brand name or products to the maximum audience through Instagram ads, linkedin ads, Facebook ads, Twitter ads, Snapchat ads and Tiktok ads etc.
Engagements Campaigns:
We engage your users and potential clients with your page or profile. It requires excellent expertise to hook people's minds. Our plan consists of promotional messages, post boosting on diverse social media platforms, and sharing your content.
Lead Generation Campaigns:
Reaching out to your potential clients and gathering their contact details as lead is the actual game. TheDesignerz is here to do it on your behalf. We use analysis carefully to reach out to your exact targeted audience.
Likes and Follow Campaigns:
We help you increase your page likes and followers, which will ultimately excel your brand on any social media platform.
This type of campaign is highly recommended because the success of a brand on social media is measured by the number of likes and followers on your page. The more followers, the more credible that page is.
Social Media Paid Campaign TheDesignerz caters:
Brand Awareness: We advertise your ads to people who are most likely to remember them.
Reach: Through this campaign you can reach to maximum number of people in reasonable budget.
Traffic: Increase your website, app, or Facebook event traffic by this campaign.
Engagement: Get more Page likes, event responses, or post reacts, comments or shares.
App installs: Show your ad to people most likely to download and engage with your app
Video views: Launch paid ads with video because video ads are more attracting than text or images ads as you can gain customer attention.
Lead Generation Use forms, calls or chat to gather info from people interested in your business
Ecommerce Pay Per Click Campaigns:
Apart from ads for Google and social media we also deliver pay per clicks paid campaigns on Ecommerce platform such as Amazon, Noon, Ebay, Walmart etc to optimize the ranking of your products.