Web Design Services – Website Design Company
Today's era is of technology and digital presence. As a result, there has been a significant change in people's buying behaviour. Instead of searching physically, they seek information on search engines if they want anything. If they want to buy a product before it, they try to find all its essential information to firm their decision.
With this significant change, every business that needs to be alive and spread must have a live, updated and workable website. A website is a business card to a company and a door to leads and new business. If your business has a website, it makes your customers trust you and convince them to make purchases or contact you for their requirements.
As we know, a website is essential for a business in digital work to flourish. So the question is, how we can get a good web designing company in Sharjah or in Dubai? A website design company or agency that does provide stunning web design and development services.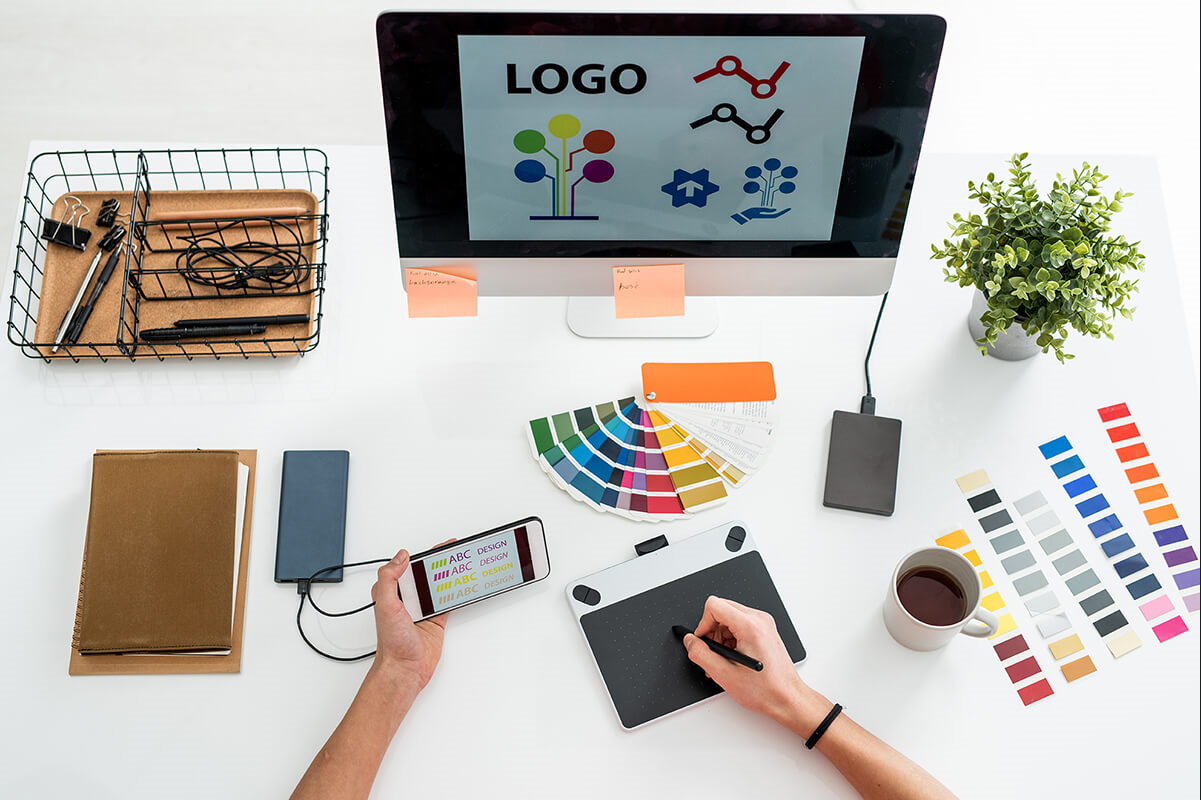 Sharjah Web Development Company: Stunning website design services in Sharjah
There are thousands of web designing tools and ready-made designs in the market. Unfortunately, you can not use them because they are so general and do not represent your business the way it has to be. You need someone among web development companies in Sharjah to understand your business and its needs, design a website or webpage that achieves your target goals, and make it appealing and engaging. TheDesignerz is a leading website design company that provides stunning website design services in Sharjah.

Web Design Sharjah
TheDesignerz is a leading website design company in Sharjah that offers the seo friendly web design and custom web development services. We offer user-friendly websites, search engine-friendly websites, responsive websites and much more at affordable rates. Here at TheDesignerz, we believe in quality services with a personal touch so that your marketing experience with us feels like home.
An international group of creative individuals and the most trusted web designer in Sharjah, TheDesignerz, designs websites that improve the human experience. We are ranked among the top website design and development firms in Sharjah. Our team of web designers and developers crafts comprehensive websites that stay in the visitor's memory for a very long time. We assist business owners in starting new ventures or provide solutions for previously established businesses to sort out the kinks for a better user experience.
Affordable Web Design Company in Sharjah and Dubai.
The highly skilled multidisciplinary team makes sure the client receives a finished product that is pixel-perfect. We are available to help with Sharjah web development. The quality of the final output is a significant factor in why TheDesignerz is regarded as one of the Best Web Development Agencies in Sharjah. Our affordable web design Sharjah is most demanding web design package among our clients.
We offer professional web design development services Sharjah for our clients in UAE. We create a new website from scratch or convert your existing site to WordPress, integrate with plugins and Prestashop, promote on social media, manage SEO, social media marketing and much more.
Best Website Design Agency in Sharjah and Dubai
A dedicated website representing your business on every device on the Internet is essential in every industry. The use of the Internet is so widespread around the world that it also serves as the perfect tool for corporate online marketing. It also includes various forms of marketing such as social media, email, paid advertising, mobile apps, and websites with stunning web design in Dubai. Therefore, not only it is essential to have a website for business, but the functional and aesthetic web design in Dubai is critical.
Our company is one-of-the-best web design & development agency in Sharjah and Dubai that provide extensive, affordable and Seo-Friendly web design service. We just don't do custom designs, but before we understand each aspect of the business, the nature of the business, its product or services, if it is a local brand or internationally targetted. Who are the visitors or customers of the site? Thus, based on many facts, we develop eye-catching website designs that can translate your thoughts into business.
In addition to web design services in Sharjah and Dubai we provide you a next level of designing services including
User Interface Design
Web Page Design
Website Design
Web Apps Design
Web Widgets Design
UI – UX Design
Mobile Apps Design
Mobile App Native or Hybrid Design
TheDesignerz is one of the best web design agency in Sharjah and Dubai. Our designs are clean, engaging and focused. For more details kindly Contact Us