When your site has multiple pages targeting the same phrase and intent, this is known as keyword cannibalization. Because one of the two pages has an impact on the other's ranking, neither page will function as it should.
Say you want to be found when people search for "hotels in Paris." As a result, you write a blog entry titled "7 Stunning & Luxurious Hotels in Paris, France."
A few years later, you realize a few more luxury hotels have been built since your last visit. So you create a new post that includes those unique luxury hotels but targets the same keyword.
This is an example of keyword cannibalization. Both posts have the same keywords and focus despite appearing on the same site years apart. They likely have the same keywords in the title and the same keywords placed throughout the content, resulting in similar content overall.

Optimizing two or more pages for the same keyword on your site does not guarantee that they will rank. However, two pages with similar keywords can exist harmoniously on the same website if they have different search intent.
How to Identify Keyword Cannibalization
Now that you know what keyword cannibalization is and isn't, it's time to discover which pesky pages are cannibalizing each other.There are a few different ways that you can check for cannibalization issues. Here are some proven methods:
Google Search Console
Google Search Console (GSC) can be a great tool for finding cannibalization issues.
To use it, head to the performance report, and you will see, by default, a list of queries that your site has earned impressions and clicks from.
Click into one of these queries, via the "pages tab" and you will see a list of the URLs that rank for that query and the associated stats that go along with it.
Side Note: GSC aggregates data and shows an average. Pay attention to filters like location, device, etc., and use them to get more accurate results.
If there is more than one URL showing, this could be as a result of keyword cannibalization.
Site: Search Operator
Use the "site:[domain] keyword" search operator straight on Google to find a list of pages that are deemed relevant and optimized for a specific keyword.
If you believe you're suffering from cannibalization, do a manual analysis check for the intent of these pages. If you notice both pages have the same intent, then you can roll out fixes to ensure only a single page is targeting a specific intent.
How to Fix Keyword Cannibalization on Your Site
There is no "one size fits all" approach to fixing cannibalization issues. The path you take to resolving the problems depends on the individual circumstances.
However, there are common fixes you can use when it is the right time to do so.
Remove and Redirect Cannibalized Pages
If your site has multiple pages targeting the same intent, but you only need to keep one of these live, put some 301 redirects in place.
Once you have identified the strongest of the pages cannibalizing—consider inbound links pointing to the pages, organic visibility across other terms, and historic traffic as signals to help make your decision—remove the others and 301 redirect their URLs to the strongest page.
This is usually the simplest way to fix cannibalization issues.
Be sure to update any internal links pointing to the pages you remove. Aside from that, you should see the removed URLs drop out of Google's index over the next few weeks.
Canonicalization
Sometimes, you can't remove the cannibalized pages and keep just the one. If this is true, there are a few instances where using canonical links would be helpful.
You can use canonical links for:
A page that is a dedicated PPC landing page
A great piece of content from a user-experience perspective
CMS restrictions that are causing page duplication or another reason entirely.
When these are the cases, consider using canonicalization to help you sort out those problems.
Doing this means you can select one page as the primary, which then tells Google this is the one that should rank on the SERP. It also ensures that ranking signals, such as link equity, are attributed to the canonical page.
From here, none of the other pages will need to be removed, and they can still all be accessed by users.
Noindex
If, for whatever reason, you are unable to delete and redirect the problematic pages, you might consider this next solution.
Try implementing rel="noindex" tags—or an HTTP Response Header—on all but the page you have chosen as your primary page.
With this approach, all pages can still exist on the site. But all except one page will be de-indexed, resolving the cannibalization issues.
That said, canonicalization is preferred over noindex, given that ranking signals are attributed to the canonical, whereas noindex otherwise won't be.
Use the noindex approach with caution.
Noindex (alone) & robots.txt disallow (in general) are not clear signs for canonicalization. Just having a noindex on a page doesn't tell us that you want to have it combined with something else and that signals should be forwarded.
This is also where the guide that you shouldn't mix noindex & rel=canonical comes from: they're very contradictory pieces of information for us. We'll generally pick the rel=canonical and use that over the noindex, but any time you rely on interpretation by a computer script, you reduce the weight of your input 🙂 (and SEO is to a large part all about telling computer scripts your preferences).
— John Mueller, Google
If you aren't careful, you will end up sending conflicting signals and potentially risk attributing ranking signals to your primary page.
Noindex can be useful when you need to resolve cannibalization issues caused by thin content with no backlinks and no organic traffic—think tag pages on your blog, for example.
Re-Optimizing Pages
Sometimes, you find you have inadvertently caused cannibalization at the metadata level simply by not optimizing for keyword variations.
For example, let's say you run an ecommerce store that sells a product in three different colors.
Even though the product pictures are different, it's common to see product variations on unique URLs with the same title tag and H1 tag.
In this instance, you can re-optimize each variation's page to target more clearly and resolve cannibalization issues.
Reworking Your Internal Linking Structure
In some instances, you can fix cannibalization issues by reworking your internal linking structure—especially when using exact match anchor text that points to different pages.
Reworking internal links to ensure that these are set up correctly and point to the right page—not a cannibalized version—can help clean up issues. However, on its own, it is usually not enough to fix the problem outright.
Take this approach in conjunction with cleaning up pages that compete for intent to see better success.
Merging and Consolidating Pages
In cases when you find you have two or weaker, but competing pages cannibalizing one another, merge and consolidate them into a single page. Essentially, you are creating one more substantial page with the help of multiple weaker ones.
This is usually the best approach to take when you have one clear primary page being a standout, having links pointing to it, or receiving traffic when you can't identify a primary page.
It may also mean you need to freshen up the content to improve the final page. You might need to ensure 301 redirects are put in place for any pages deleted or URLs changed to pass over any ranking signals.
Creating New Intent-Focused Content
One common cannibalization issue seen with ecommerce is a single product page that ranks for search terms related to their product range.
And when this happens, because no "range" subcategory exists, fixing the issue is as simple as creating a new page.
When there isn't a page that matches the intent, you will find "the next best thing" ranking, so you just create one. You should then find that the problem disappears because it satisfies the intent.
How to Avoid Cannibalization Issues in the Future
TheDesignerz being a top dubai seo company can help you in your google ranking and search engine optimization score. We can analyze each page and bring out strategy to remove keyword cannibalization.
Article Source. SEMRUSH
What is Shopify Store?
Small businesses can create online stores using the well-known e-commerce platform Shopify to sell goods on their websites or social media. In addition, the firm offers point-of-sale, or POS, software that small companies may utilize in their physical storefronts.
It has several apps and addon that can help you do even more. It is a small e-commerce builder where you can use apps and addons to create a fast e-commerce store or static site. 
Shopify Payments is a popular Shopify app that accepts credit cards and online payments.
The Shipping app generates shipping labels and shipping discounts.
Shopify Markets enables businesses to sell internationally. However, these addons may incur additional charges.
TheDesignerz provides exclusive Shopify web design service with full customization of custom Shopify web development.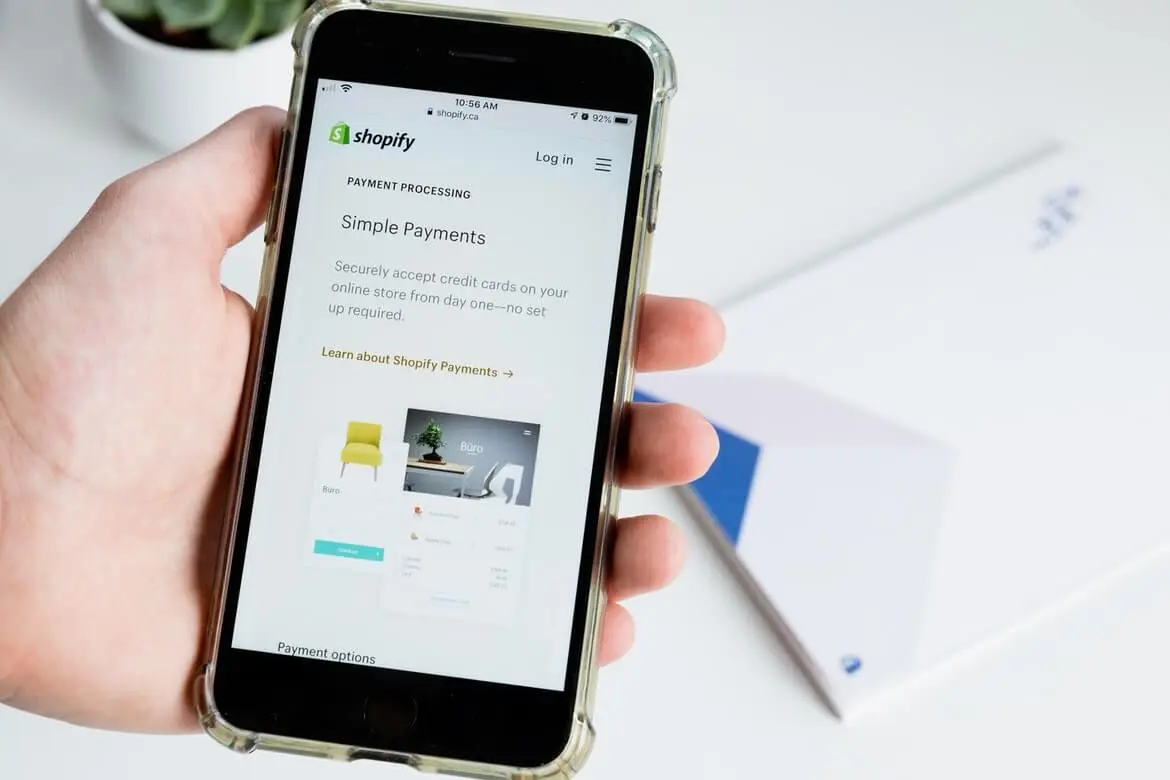 What is Font Awesome and how to add it into Shopify website?
Font Awesome is the Internet's icon library and toolkit, used by millions of designers, developers, and content creators. It provides meaningful and useful icons (approx 16000+) which enhance the beauty of your website. It is a library of scalable vector icons that can be customized with CSS. Font Awesome can be used for product descriptions, call-to-action buttons, navigation menus and much more.
Shopify web design has brought this article will teach you how to integrate Font Awesome icons in your Shopify online store. By using these vector icons, you can give a unique look to your website and is the easiest way to spruce up your online brand and make your content more memorable for customers.
Even though Shopify has become popular in small and medium-sized organizations for developing their online store, it has software limitations that code-level changes can overcome
There are 3 ways you can add the font-awesome library to your Shopify Store.
By Using the External CDN URL of font-awesome in the Shopify store
By importing font-awesome files in the Shopify store as assets.
By integrating font awesome font kit in the Shopify store.
By integrating font-awesome kit in the Shopify store.
To add external libraries you need to edit the theme files. Follow these step by step guide to change theme files.
Login to your account by going to shopify.com
Once login you will reach to admin panel something like youraccountname.myshopify.com/admin
On left side you will see Sales Channel > Click on online store with an eye icon on the right side
You will land to Theme Page where you will see number of options such as Theme Name, Live theme preview. On its right side there will be 2 buttons. Actions and Customize. Click action dropdown and select Edit Code.
You will see Code Edit window with folders on the left and and each folder has many files in it. E.g. Layout folder, Templates folder, Sections, Config, Assets etc. Click Layout folder and select a file named theme.liquid. This is the main file where we can add our files.
In theme.liquid find a suitable place between opening and closing tag of head section and paste the font awesome kit url there. Now start using your icons anywhere in the site.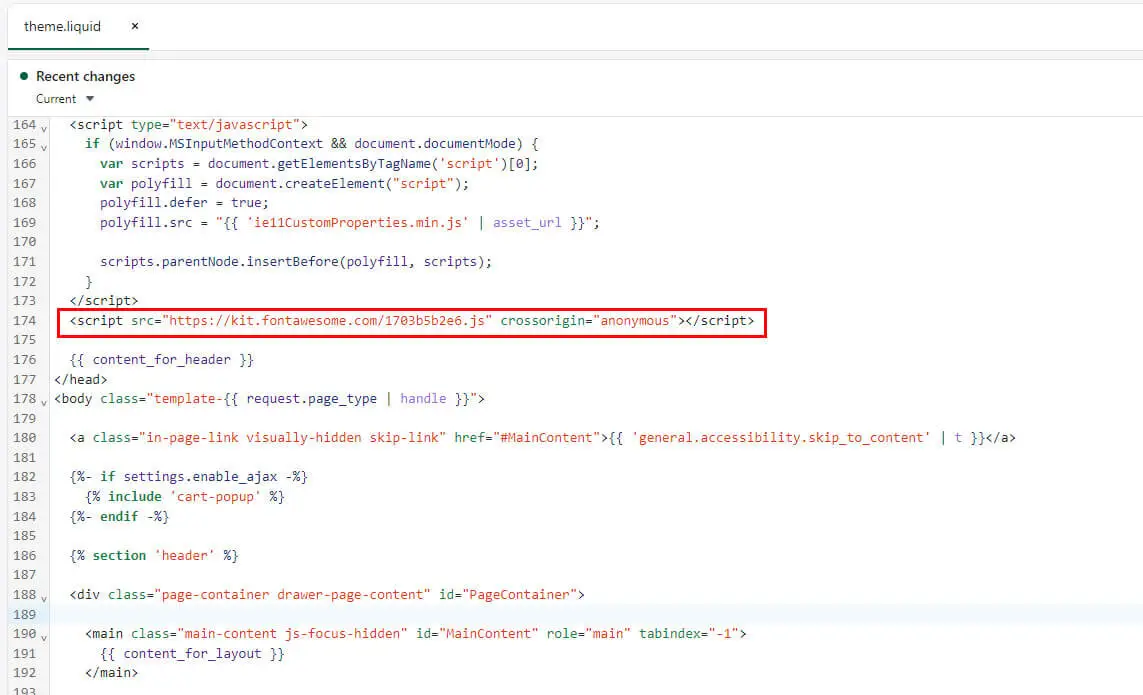 When you start to build your business online and are looking for a web design company that will meet all your needs for a website, you need to understand that this is a very serious step because you trust your business, reputation, and future with them. That is why it is very significant to make the right choice. Several factors should determine your choice, and one of them is the previous web design portfolio of the company. You can learn more from it than all the words and promises, but you must be careful and analyze it carefully.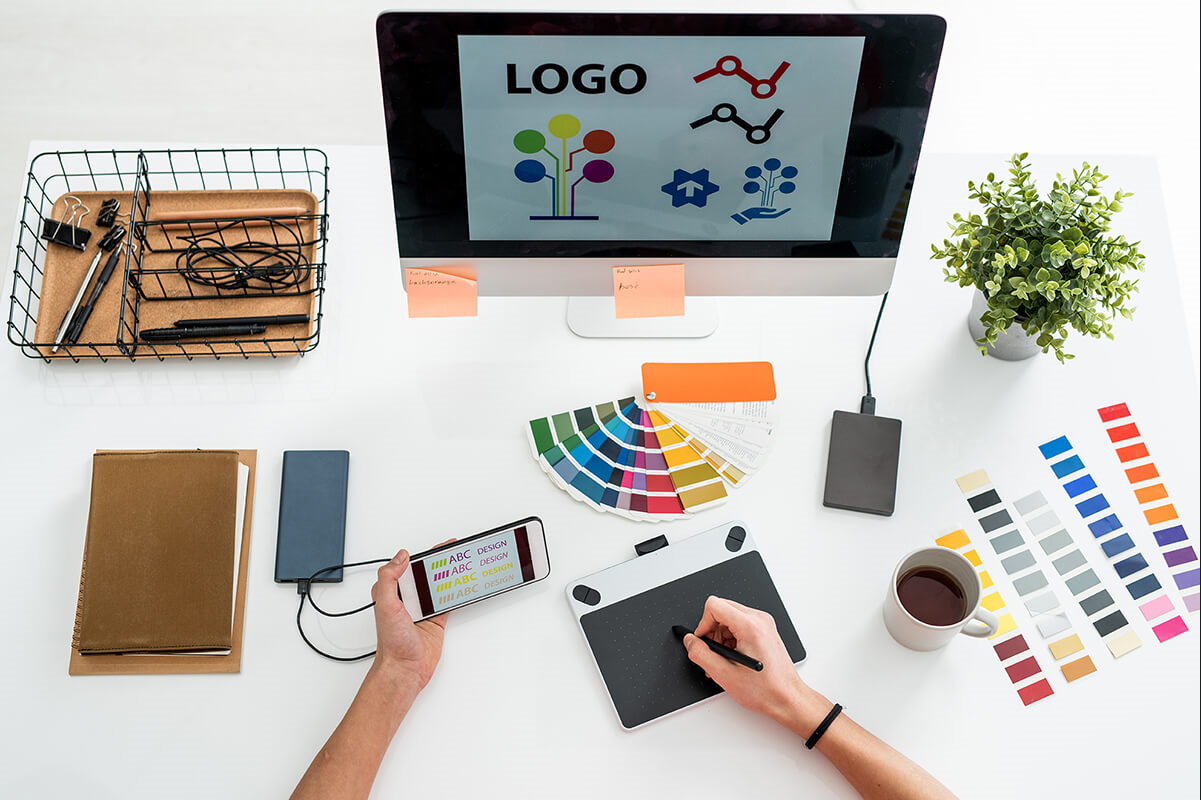 Existence of Portfolio
Yes, it is clear that a web design Sharjah company must have a website with a portfolio of previous work. The portfolio looks like a face and is the pride of a web design company that needs to be wholly essential and regularly updated. It shows the quality and credibility of the web designing company offering you services. A good portfolio should possess but not be limited to the following features.
Numbers of Projects Completed
It can tell you plenty, but there's no standard number to guarantee that you hire a web design guru. Yes, 50 completed projects are better than 5, but their quality is equally significant. Compare that number to the hours your company was available to calculate the average number of projects per year, month, or week. It would be best to keep in mind that the average website is styled in 2 to 8 weeks.
Diversity of Portfolio Type
Take a closer look at their portfolio. How many projects are similar to what you need in terms of user interface design, the technology used, the industry, look and feel, user experience and usability? At least 2 or 3? Sometimes the web designing company does not publish all of its portfolios because some of them might be outdated, dead or inactive. Therefore, you can ask them for their updated portfolio and if they have done similar work to yours. A good web design agency must have a wide and diversified portfolio of their own.
Quality of Work
Examine each live site carefully. How long does it take to load the home page of the site? How is it displayed on mobile and tablet devices? Is the website attractively designed? Is the content engaging and keeps visitors reading and learning more? Creating an impressive website can help you achieve your target goals if you know how to do it.